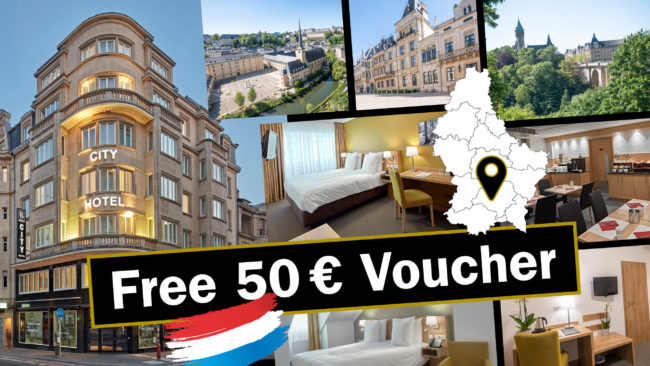 The Government of the Grand Duchy of Luxembourg has started the distribution of personalised €50-vouchers for every resident of the country and cross-border workers over 16 years old to spend on accommodation within the grand duchy. It can be used for Hotels, Camping and Youth Hostels and is an excellent occasion to discover Luxembourg from a different perspective.
In the next few weeks, City Hotel is offering you a personalised virtual sightseeing tour on Facebook, where we will guide you through our favorite hot-spots.
The voucher is valid between 15th July and 31st December 2020 [edit: validity extended until 18th April 2021!] in the accommodation facilities in Luxembourg that are participating. Several vouchers can be used if several people share a room. The voucher can only be used by the person in whose name it is issued.
You can find further questions and answers (in french) here: https://meco.gouvernement.lu/de/dossiers/2020/bon-hebergement-faq.html