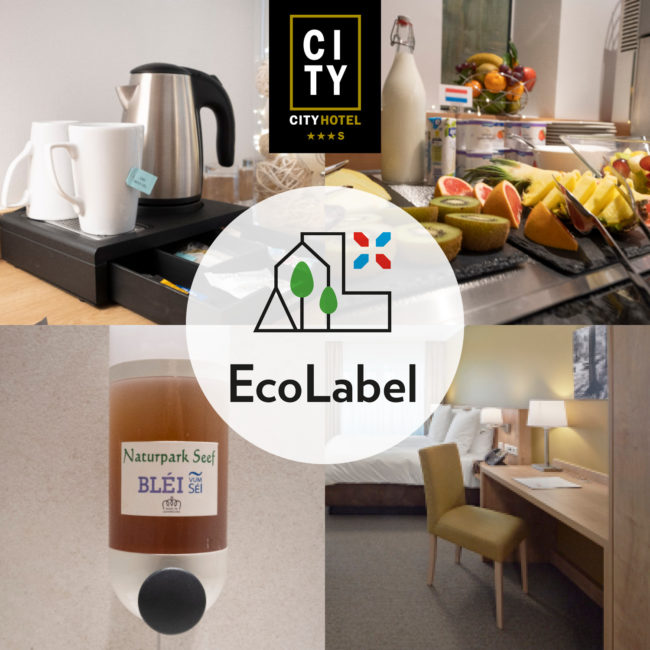 City Hotel cares about nature. Our focus lies on local and organic food products and we pay attention to sorting and reducing waste.
We only use recycled paper and the furniture in our hotel is made of certified sustainable wood.
Furthermore, we only use environmentally friendly cleaning products.
We propose our guests to help us with some simple gestures and especially to use public transport.
Our hotel is EcoLabel SILVER since 2018 and GOLD since November 2022. The Ecolabel Luxembourg is the ecological label for tourist accomodation in Luxembourg. It honours hotels, campsites, holiday homes, youth hostels and group accomodation that voluntarily commit themselves to an environmentally friendly approach.
The label has been awarded since 1999 by the Luxembourg Ministry of Economy – Directorate General of Tourism.
More information on the label and its criteria: www.ecolabel.lu
Article: The City Hotel. Behind a classic facade hides an ecological and resolutely modern hotel!