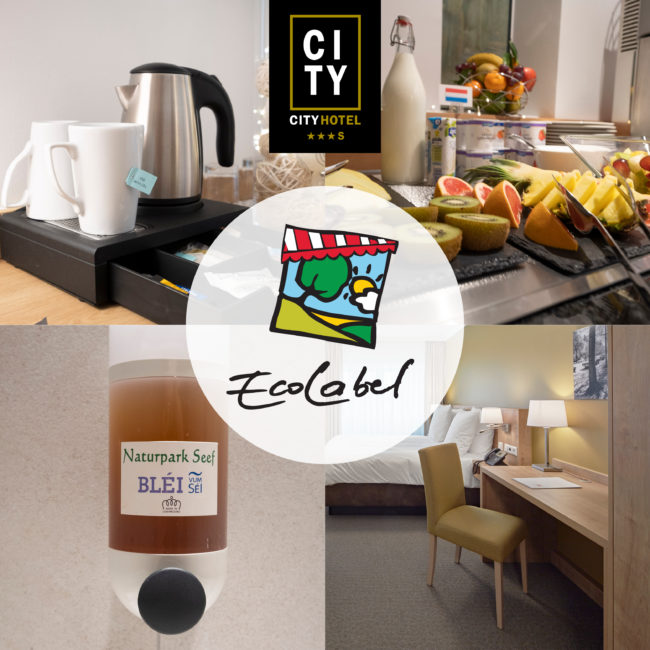 City Hotel cares about nature. Our focus lies on local and organic food products and we pay attention to sorting and reducing waste.
We only use recycled paper and the furniture in our hotel is made of certified sustainable wood.
Furthermore, we only use environmentally friendly cleaning products.
We propose our guests to help us with some simple gestures and especially to use public transport.
Article: The City Hotel. Behind a classic facade hides an ecological and resolutely modern hotel!